About Buffalo Strings Musicians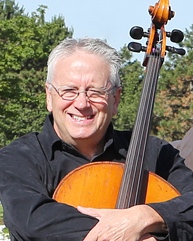 Robbie, cellist, a native Western New Yorker, has performed as soloist with the Amherst and Cheektowaga Symphonies, as well as the Ars Nova Musicians Chamber Orchestra. He studied at the Juilliard School with Harvey Shapiro and the Eastman School of Music with Paul Katz of the Cleveland Quartet. Robbie is a member of the Buffalo Philharmonic Orchestra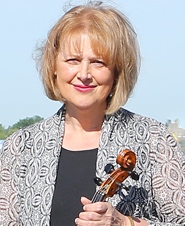 Donna, viola and violin is a well-known soloist, chamber and orchestral musician and has performed concerts internationally on five continents as well as in the Western New York area. She is a graduate of the Juilliard School of Music with a Masters of Music and the Eastman School of Music with a Doctoral degree in music. She also has a Bachelor of Music Education. Donna is a versatile musician and enjoys performing and teaching a variety of styles and genres of music for many different audiences.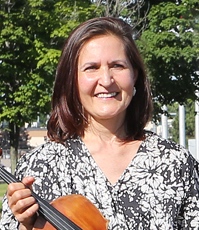 Nadia, violin, received her Master of Music in Europe. She was a top prize winner for the "Nedyalka Simeonova" Violin competition, and the "Golden Diana" Chamber Music competition. She was a soloist with the State Philharmonic Orchestra of Plovdiv, and Erie Philharmonic. Nadia also hold positions with the Orquestra Sinfonica do Estado de São Paulo Brazil, and the Philharmonic of the Nations, Germany (tour of Europe). Nadia currently resides in Buffaclo, NY, performs with the Buffalo Philharmonic Orchestra and is an Artist in Residence at the St. Joseph's Collegiate Institute.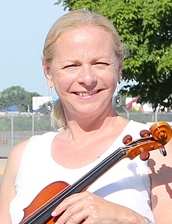 Greta, violin, received her bachelors degree in performance from the Conservatory of music at Brooklyn College. As well as a keeping a full time violin teaching schedule, she is active as a free lance musician in the Western NY area. She has traveled widely playing in such places as Vienna, Taipei, and Sienna, Italy. In the Buffalo area, she has played with the Erie Philharmonic and Buffalo Philharmonic Orchestra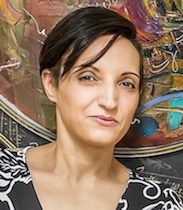 Antonella Di Giulio is a pianist, a music theorist and a pedagogue. In addition to her doctoral studies in Music Theory and Musicology at the University at Buffalo, Antonella Di Giulio holds a Master Degree in piano performance from the same University, post -diploma certifications in piano performance, a diploma in piano from the Conservatory Santa Cecilia in Rome (Italy). The German Newspaper Rheinische Post describes her performances as enhanced by "…ihrer kompetente Virtuosität, ihrer breit gespannten Expressivität wie ihrer enormen Klangsensibilität…" (her competent virtuosity, broad expressivity as well as her huge sound sensibility).